Program on How to hack Facebook Account
pirater facebook (hack facebook) account is sometime funny. But it should not cross certain limit as hacking someone's account is a crime and one can be jailed if found so. This tutorial is for education purpose. It does not misguide any one. Now to hack someone's account, it can be done using kali Linux. Following steps are to be followed to hack the account using kali Linux.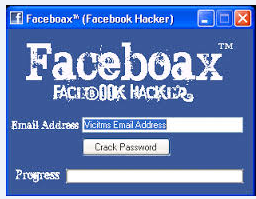 Now in order to pirater un compte Facebook, first install the kali Linux from any website. Remember the username and password which is required to complete the installation process. Now open the terminal and type the codes sudo root. After this enter the root username and password. In order to open the social engineering toolkit, type the following code; se-toolkit. Now a terminal will be opened. Various options will be opened there. Among them select the first option that is Social Engineering Attacks. After this, another window opens. There select the second option that is Website Attack Vectors. Once again a new menu will open, now select the third option there that is Credential Harvester Attack method.
This method on comment pirater un compte Facebook is similar to phishing method. Now at the bottom, it is visible tabnabbing:xxxx.xx.xxx.x. Now in order to find the IP address of computer, open a new terminal and write the following command:
"su root;
enter_yout_root_password;
ifconfig;"
In this first root access is gained and then afterwards write ifconfig and click on enter key.
After this, the website from where the account is to be hacked, enter that address and clone of that website is formed. After type the username as Kali used to hack email-id and password and password as hacking successful. By this way, hacking of the victim's account is done using Kali Linux. But by this way, the victim can understand that his/her account has been hacked become the IP address of the victim and hacker is same.