Whynter CUF-210SS – Small In Size But Enough Capacity Upright freezer
When we look for a freezer which is small in size, we find so many products available in the market. But with all of them you will have to compromise with the capacity. So now the problem is people want an upright freezer which is small in size but also have enough capacity. So here is the upright freezer available for you. This is Whynter CUF-210SS which comes with the small space but also has enough capacity. Which will help you store more and more food. Small space is the one of the biggest problems these days for freezer buyers. All of them want a small and easy to fit freezer for their home.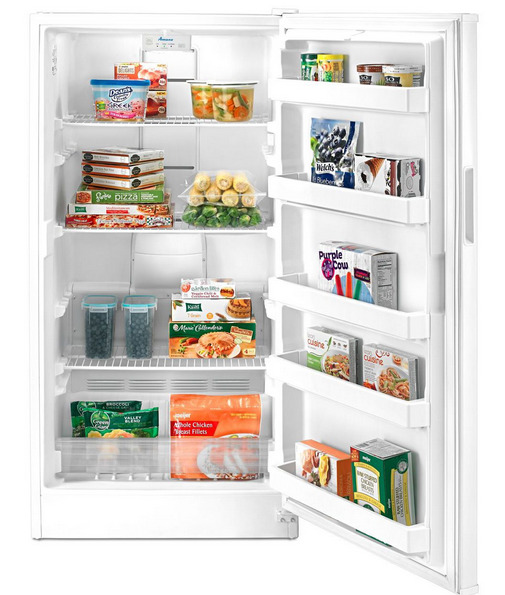 Whynter CUF-210SS upright freezer comes with the dimension as D20, W17.5 and H27.5 Inches. Its weight is 44lbs. Manufacturer Whynter provided manual defrost option in this CUF-210SS model. Top features of this freezer is as we said above, the small size and the enough capacity. It has 2.1 cubic feet of storage is it. You can see the dimension of this freezer is not so big. So you can fit it almost in every small space in your home, office or garage.
Other than these top two features you will get freestanding setup, compressor cooling, two removable shelves in it. These shelves easily pull out which makes it easy to organize the things in this freezer. Its stainless steel door gives a nice look and also a strength and weight. In its pros list you have a nice look, nice storage capacity, compact size and easy to organize feature. But if you look at cons then the depth of freezer is not consistent and also the lock of this freezer is not too much secure.